Student
University Celebrates Festival of Nations
July 23, 2018
International students at The University of Scranton represented their native cultures through a mix of meals, native dress, artifacts and music at a Festival of Nations held on campus in the spring semester. Dozens of nations were represented at the event. Students who studied abroad also participated in the event organized by the University's United Colors Organization and the Cross Cultural Center.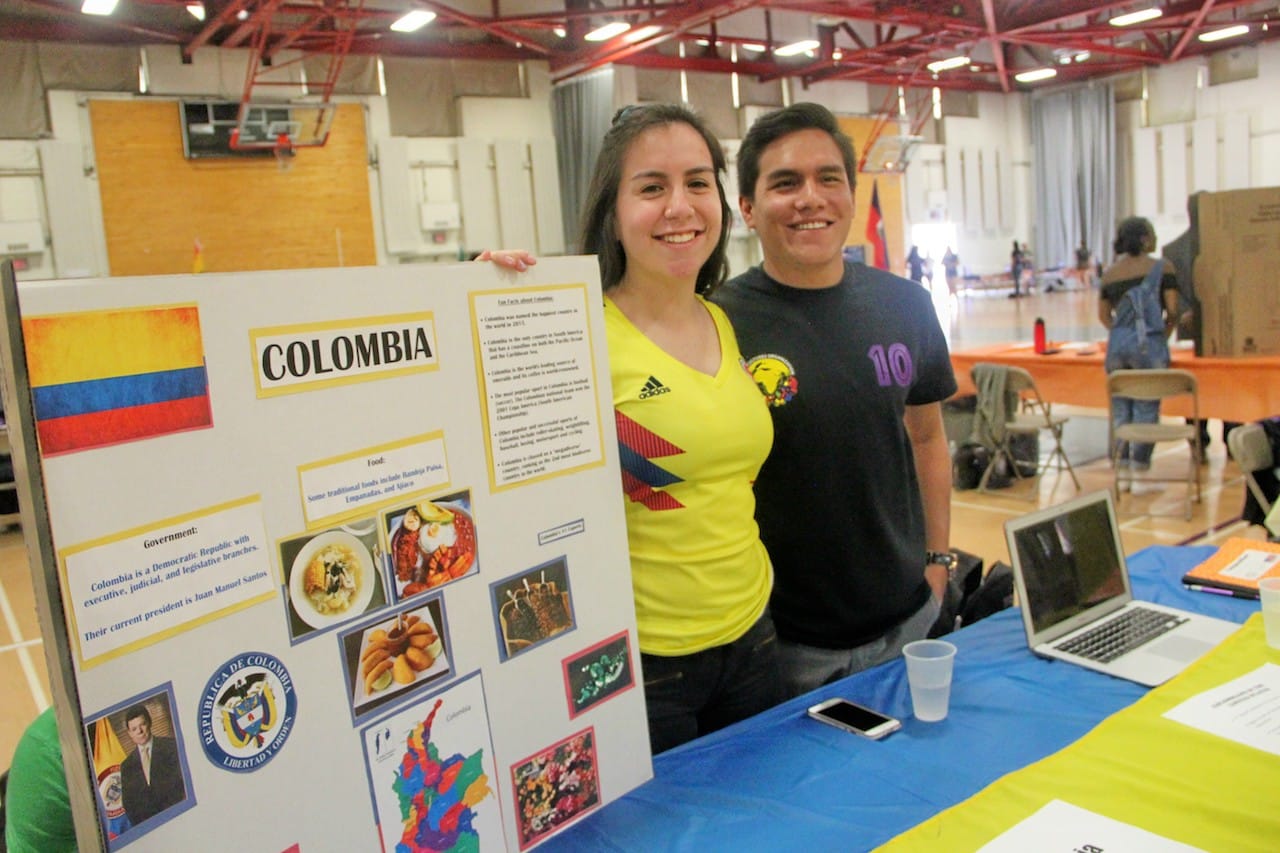 At the University's Festival of Nation are, from left, representing Columbia is University political science major Karolina Gomez and Richard Abril, Ecuador, a junior majoring in economics.
Featured Article
Working through disABILITY
By: Eric Eiden '19, student correspondent
A middle school guidance counselor spoke about his journey using assistive technology while in school and now working in special education.
Eric Eiden '19, Throop, is a journalism/electronic media major at The University of Scranton.